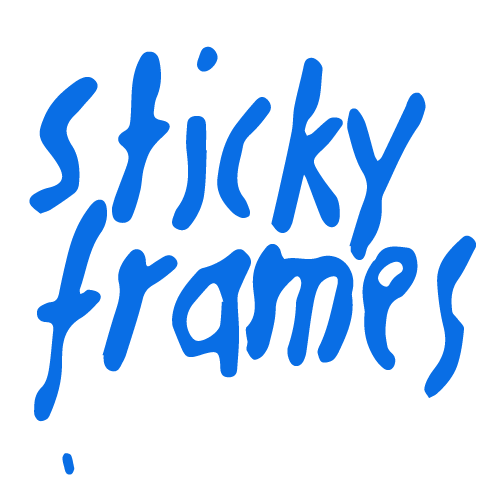 Impressum
Sticky Frames?! What's that?
Images that stick to one another, that diverge and converge. Images that stick to your memory like a piece of gum to your shoe.
But "sticky" means more than that. Stickiness can be tough and relentless, persevering and enduring. These adjectives describe the young animation artists of this collective. Blood, sweat, and tears—this is the glue that binds them together.
The Sticky Frames artists came to Kassel, the center of the German armaments industry, not to build tanks, but to give birth to ideas. The only thing they blow up is your mind. So far none of them has received the prize named after the inventor of another explosive, dynamite, but the list of their awards and festival invitations is long.
To animate signifies "to bring life to." Sticky Frames animates not only the materials with which they work (clay, paper, etc.), but also their audience. They throw new light and new colors on things that might seem trivial at first glance—the life of garbage collectors or horses.
Wherever the Sticky Frames tour of short films stops, something starts moving, something gets off the ground. But the movement of their audiences is an interior one. They are glued to their chairs.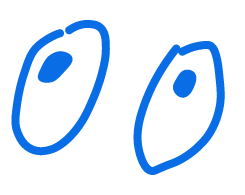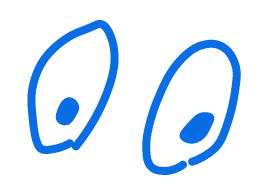 Order one of the rare Chewing Gum Pins made by
Sticky Frames Member Florian Maubach.
It comes in a Plastic Gumball filled with a small comic.
Edition of 50
8 € + 1,45€ shipping
Shipping now.
Sticky Frames conquer the the german capital
On April 13th Sticky Frames and Friends were invited to show their programme at Flimmerzimmer / Hermann Schulz Bar in the hippest part of the big city Berlin - Friedrichshain.
This was such a pleasure! We had a very special curated screening these time, with very new and wonderful friends. Besides our core programme of Stickies, we had a joy to screen the newest work of Daniel von Bothmer - a very unusual and promising final year art student, artist and writer from Kassel, Matt Abbiss - our international guest from London and a well known director in the field of abstract animation - and Anne Breymann, whose work was shown for the very first time to the public audience.
Andre and Andre, our Flimmerzimmer hosts, were really welcoming and warm hearted. Their questions, which we discussed after every film as almost all of Sticky Frames were present, were tricky and smart. The audience had a lot of questions too. The event ended at midnight, but the venue was packed until the very end! What a blast!
Thank you very much Flimmerzimmer, thanks to the lovely audience - we loved being there with you! And are planning to come back next year ;-)
LUCKY Online Premiere Trailer
Sticky Frames & Friends @ Flimmerzimmer Berlin
Sticky Frames Members Ines Christine Geißer & Kirsten Carina Geißer are releasing their animated shortfilm "LUCKY" on April 3rd. For free. In the world wide web.
Enjoy and feel free to share!
Sticky frames @ Friedns are a guest at Flimmerzimmer Berlin (Hermann Schulz Bar) and presenting a current selection of their short films.
Some filmmakers are present for a Q&A.
All films in OV with Subtitles.
Admission: 5,- €. For pupils, students or Berlin Pass 3.- €.
You can buy tickets at the entry.
Follow the Facbook Event !! here !!
Sticky Frames & Friends @ OFFKINO Bielefeld
Sticky Frames Selektion 2016 @ Bali Kino Kassel
On February 25th Sticky Frames members Alma, Ines Christine, Florian and Theresa presented our programme at Off-Kino in Bielefeld. Since 2010 this cinema presents curated feature films and short film programmes at the Filmhaus. We started our evening due to our tradition with fries at a diner next to the theatre.
At 8 p.m. we opened the doors for the audience and started the programme at 8:30 p.m., - nearly all seats were taken. The program consisted of new films as "Coma - the sea", a musicvideo by Florian Maubach and Nils Knoblich and "Leerstelle" by Urte Zintler. Christiane Gernsheimer, who lives and works in Bielefeld, presented "Dying in the Garden", a cut-out animation conducted to a piece of pop music. And also Lina Walde, the newest Sticky Frames member, showed her graduation film "Anyu" at her hometown.
An inspiring discussion about animated films and their relevance and visibility opened up after the screening - which reassured us to continue our tour! Thanks for having us, it was a great evening!
2016, a year with some great Festivalsexperiences, Awards and Sticky Frames Screenings in Munich, Hamburg, is ending with our Sticky Frames Selektion 2016. Thanks to the audience and all the filmmakers, our Friends, who shared there films with us.
This years Sticky Friends:
Nadja Andrasev, Daniel von Bothmer, Anna Budanova ,Florian Grolig, Christine Gensheimer, Sander Joon, Nils Knoblich, Chintis Lundgren, Nikhil Markale, Noémie Marsily, Anete Melece, Eeva Ojanperä, Carl Roosens, Daniel Sterlin-Altman, Dina Velikovskaya, Lina Walde, Urte Zintler,
We have some new plans for 2017, including continuing our Screenings in places like Gent, Bielefeld, London, Berlin.
Stay sticky.
Sticky Frames Selektion @ Deutscher Kurzfilmtag 2016
Sticky Frames & Friends on Tour @ GOLEM
On November 5th we Sticky Frames came into shining port of Hamburg city. We could host about 30 visitors in the downstairs cinema of Golem – a bar, an open stage, a club, all at the same time. Every seat was taken – what a great success! The audience had been enjoying our show so much that we even received some DVD-pre-orders. We loved being in Hamburg and promise to land again, next time in a bigger cinema!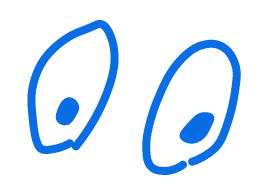 Ein von dem Filmemacher/innen Kollektiv "Sticky Frames" kuratiertes internationales Trickfilmprogramm. Die gezeigten Filme sind eine Mischung aus aktuell auf Festivals gezeigten und größten Teils preisgekrönten Trickfilmen und ganz neuen Filmen der Kollektivmitglieder/innen. Einige der Filmemacher/innen werden anwesend sein.
Lasst uns den kürzesten Tag des Jahres noch kurzweiliger machen!
max. 90 minütiges Kurzfilmprogramm mit Moderation und anschließendem Umtrunk im BALi Foyer.
Ein detailliertes Programm und mehr Infos folgen in kürze.
Die Veranstaltung findet in Kooperation mit der BALi-Kinos GmbH statt.
Eintritt:
regulär: 7,00 €
ermäßigt: 6,50 €
BALi-Kinos, großes BALi
im KulturBahnhof Kassel
Rainer Dierichs Platz 1
34117 Kassel
Tel. 05 61-71 05 50
info@balikinos.de
Der bundesweite KURZFILMTAG findet seit 2012 statt und wird von der AG Kurzfilm - Bundesverband Deutscher Kurzfilm koordiniert.
unsere Veranstaltung:
http://kurzfilmtag.com/hingehen.html
Walt Disney Award @ OIAF 2016
Sticky Frames & Friends on Tour @ Salon Irkutsk
...and the Walt Disney Animation Award for Best Graduation Animation @ Ottawa International Animation Festival (OIAF) goes to: Evgenia Gostrer and her short "Frankfurterstr. 99a"
Jury statement:
"Subtle but very beautiful. Surprising narrative and emotional impact was achieved by minimalist technique … a touching story about everyday life of a member of society that is often invisible."
You can watch the trailer for "Frankfurter Str.99a" here:
On August 1st Sticky Frames started their tour. Our first tour stop was Munich, the green Bavarian capital. Our friends from Salon Irkutsk offered us a beautiful cosy location, which was packed by the beginning of the screening. Despite of the warm summer evening over 60 visitors could find a place in the russian-bavarian bar and stayed after the show for more drinks and discussions with the film makers. It was a great pleasure and a wonderful opportunity - thank you Salon Irkutsk, we will come back with a new program of animated short films!
LUCKY @ "German Short Films 2016 "catalogue
Hessen Talents @ Berlinale
Theresa Grysczok and Florian Maubach presented their puppetanimation "Trapped" within the European Film Market. The screening was organized by hessische Film- und Medienakademie (hFMA) and took place @ CinemaxX 12 on February 17.
There's an interview with the talents on youtube.
You can rent "Trapped" here:
https://vimeo.com/ondemand/trappedshort
"LUCKY" is number 53 of a 100 shorts in the "German Short Films 2016" catalogue which was released @ Clermont-Ferrand Short Film Festival 2016 and had its german premiere @ Berlinale - Berlin International Film Festival.
If you're not able to catch a printed version you can have a look at it online:
www.ag-kurzfilm.de/de/publikationen.html
You can watch "LUCKY" here:
https://vimeo.com/ondemand/luckyshort
Sticky Frames @ Trickreich 2016
Sticky Frames goes to Animateka 2015
As part of the Animationclass at the Kunsthochschule Kassel, Sticky Frames presentet their Films at the Gloria Kino Kassel.
The film "Frankfurter Str.99 a" from Evgenia Gostrer where shown for the first time.
Sticky Frames Members kiin. and Florian Maubach are joining the Animateka Festival 2015 in Ljubliana, Slovenia, with their Films "LUCKY" and "Groeten uit Hindeloopen" in the EU Student Competition.

The Screening is on Thursday, 10th December at 6 pm.